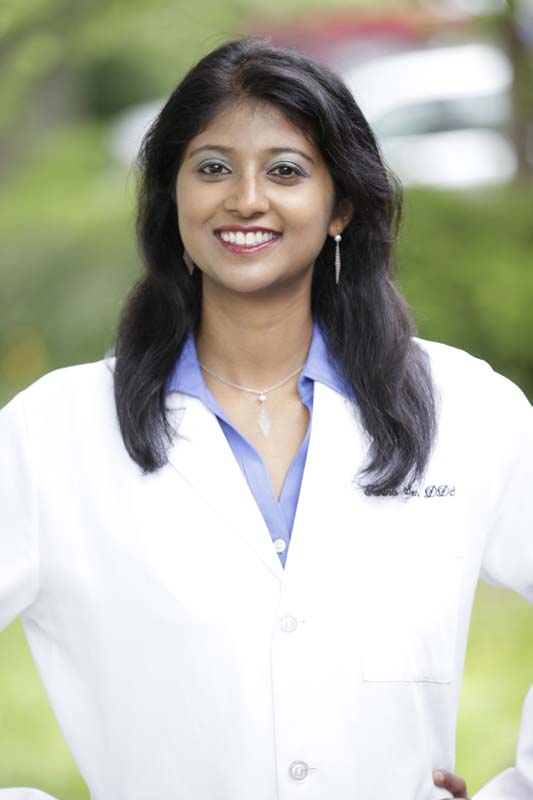 Dr. Tuhina Roy, NJ Specialty Permit #06058
Dr. Roy loves being an orthodontist to create beautiful, lifelong smiles for her patients. Dr. Roy works very closely with her team of professionals to provide her patients with the best possible orthodontic care. This includes keeping patients informed about each step of their treatment process. She wants to make sure that her patients feel comfortable with all aspects of their treatment. As a former orthodontic patient herself, she understands the need for patients to have their questions answered. Our patients are full team members in the orthodontic process.
Dr. Roy is a born native of New Jersey and grew up in Somerset County. She is a Summa Cum Laude graduate of Canisius College. She graduated in the top 10 at the University at Buffalo School of Dental Medicine and was awarded Magna Cum Laude with Thesis Honors. After dental school, Dr. Roy attended a General Practice Residency at the Mount Sinai Medical Center in New York City. At Mt. Sinai she gained experience managing patients with complex medical problems. In 2009, she completed her orthodontic residency at Vanderbilt University in Nashville, Tennessee. Dr. Roy is board eligible for the American Board of Orthodontics (ABO) since 2009. During her orthodontic residency, Dr. Roy gained extensive experience in treating complex cleft lip, cleft palate and dentofacial deformity cases. This included significant experience with cases requiring orthognathic surgery and treating sleep apnea.
Dr. Roy now runs the leading practice in the area for surgical orthodontics. If you are researching orthognathic surgery plus comprehensive orthodontics for your treatment journey, Dr. Roy is the expert in orthodontics combined with jaw surgery. She works with talented oral surgeons who complete hundreds of surgical cases a year. She is in regular communication with them which is very important to our patients coordinating between the two specialties. Dr. Roy takes her commitment to learning seriously and regularly participates in continuing education classes to stay on the cutting edge of surgical orthodontics. She has received additional training in Invisalign®, Wilckodontics (PAOO, SFOT) and sleep apnea treatment.
At home, Dr. Roy is busy with her nine year old daughter and four year old son. They are cute and mischievous and keep Dr. Roy and her husband, Dip, constantly on their toes.
Dr. Roy has now spend a decade as orthodontist in Little Falls and is happy to serve the towns of Little Falls, Totowa, and Woodland Park. Troy Orthodontics also serves the communities of Paterson, Clifton, Passaic, Fairfield and Wayne and welcomes patients from Lincoln Park, Caldwell, Cedar Grove and Montclair.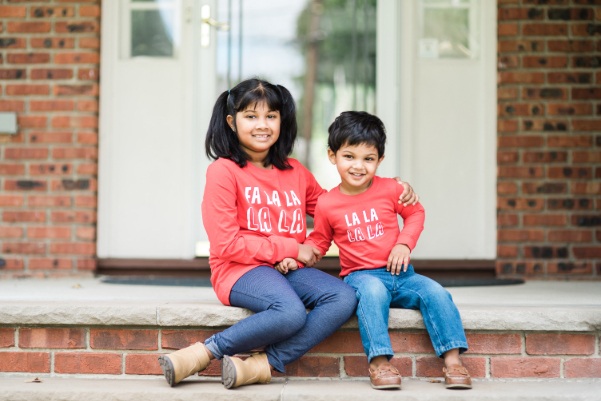 Meet Our Doctors
At Troy Orthodontics, Dr. Roy works closely with a team of skilled dental professionals to ensure that you receive the orthodontic care you need to give you a healthy smile. We are a 3 orthodontist practice. We regularly hold case conferences together to discuss patient progress and experiences.  You can learn more about our dedicated doctors below.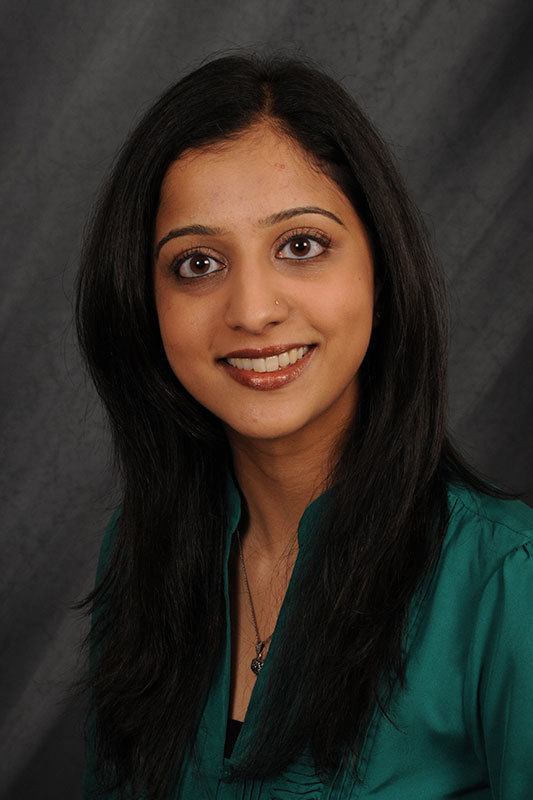 Dr. Rupali Shah, DDS, NJ Specialty Permit #06705
Dr. Shah is originally from Connecticut before she moved to New Jersey. She attended the University of Connecticut for undergrad, completed her DDS at Columbia University and her orthodontic residency from University of Rochester. She practiced in Buffalo, NY and Bridgeport, CT before joining us in Little Falls in 2018. As of July 1, 2022, Dr. Shah will now have increased availability in Little Falls to include Tuesdays, Thursdays and Sundays. She is board certified by the American Board of Orthodontics (ABO).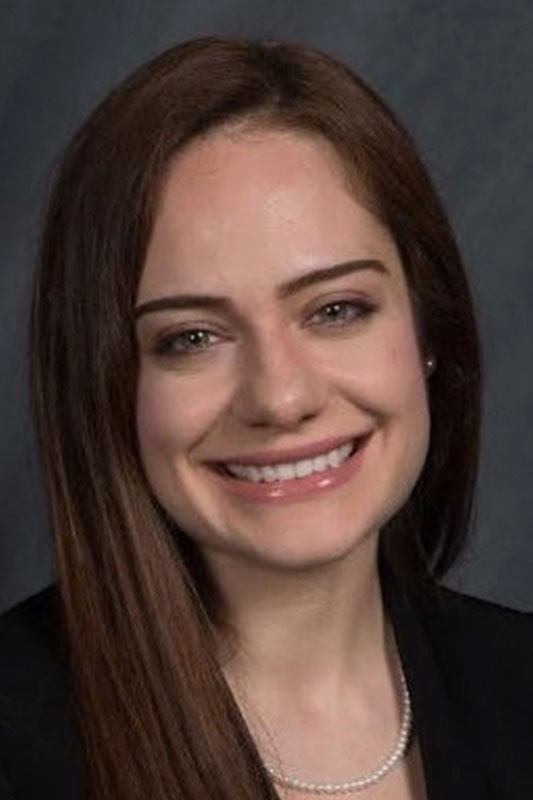 Dr. Annia Le Goff-Lattanzi, NJ Specialty Permit #06498
Dr. Le Goff is from Clifton, New Jersey.  She attended Seton Hall University for her undergraduate degree. She then attended Columbia University and earned dual degrees, a DDS and MPH. She completed her orthodontic residency from University of Rochester. She is board eligible for the American Board of Orthodontics (ABO). Dr. Le Goff is trilingual in English, Spanish and French. As of July 1, 2022, Dr. Le Goff is available on Wednesdays to see patients.
Meet Our Team
You can feel confident about the treatments and service we provide at Troy Orthodontics with Dr. Tuhina Roy's caring team. They are able to provide friendly and attentive care, and are gentle with every patients' procedures. Because we also speak Spanish and answer all our patients' questions, our team caters to every family they meet. You are invited to call our office and schedule an appointment our orthodontist in Little Falls, New Jersey, soon.
Liany – Office Manager
As a new patient in our practice, the first person you will meet is Liany who will guide you through the steps of your orthodontic journey. A local from Woodland Park, she graduated from Passaic Valley High School and began her career in medical assisting. She has worked in several medical practices in Passaic and Bergen counties and gradually found herself adept at practice management. Previously she was an office manager for a busy LASIK practice in Bergen County before finding the path to our office which put her closer to home. She had braces as a teen and is continually amazed at the treatment results our patients achieve.  Liany is bilingual in English and Spanish.
Ingrid – Clinical Coordinator
Ingrid has always had an interest in healthy teeth and great smiles. She is bilingual in Spanish and English. As a child, she was part of an military family so Ingrid has lived in many places including attending high school in Japan. Her favorite part about working with our patients is seeing their smiles transform over time. You will find Ingrid in the clinic preparing for your appointment and keeping on top of your treatment needs in between appointments so our doctors can be efficient at every visit.
Gladys – Scheduling Coordinator 
Gladys has always lived in Passaic County and recently settled in Little Falls with her family. She is a graduate of Passaic High School and completed her training in Dental Assisting at the Fortis Institute. You will hear her friendly voice when you call our office. She is also the one who responds to your text messages. Gladys is bilingual in English and Spanish.
Elda – Orthodontic Assistant 
Elda lives with her family in Wayne and is a graduate of the Dental Assisting program at the Fortis Institute. Elda is excited to join us at T. Roy Orthodontics and meet all of our wonderful patients. She is very gentle when working with our patients and very qualified with our digital technology. Elda is bilingual in English and Spanish.
Patricia – Registered Dental Assistant (RDA)
Patricia lives with her family in Belleville and has held her RDA license for over 10 years. Patricia comes to us with extensive experience in general dentistry. She is now in the process of becoming an expert in the multitude of skills necessary to be and RDA in orthodontics. Her favorite part of the day is being able to carry out the doctors' treatment plans on our patients. Patricia is bilingual in English and Spanish.
Giulie – Orthodontic Assistant
Giulie is currently a college student at Rutgers-Newark. She is studying Biology and pre-dental. At the moment Giulie is busy with her studies as she prepares to apply to dental school. You will sometimes see Giulie working with us on Thursday afternoons, Sundays and during school breaks. She earned her dental x-ray license in 2021.  Giulie's favorite hobby is being a plant mom.